The long awaited shipping day finally came today for my 25th guitar. Generally, I think it turned out pretty well, so I thought that I would share a few pictures of the completed guitar. I learned a lot from this build, and hope to have the opportunity to build another one like it in the future. Next time I will be more realistic in recognizing how much time the fancy inlay work takes!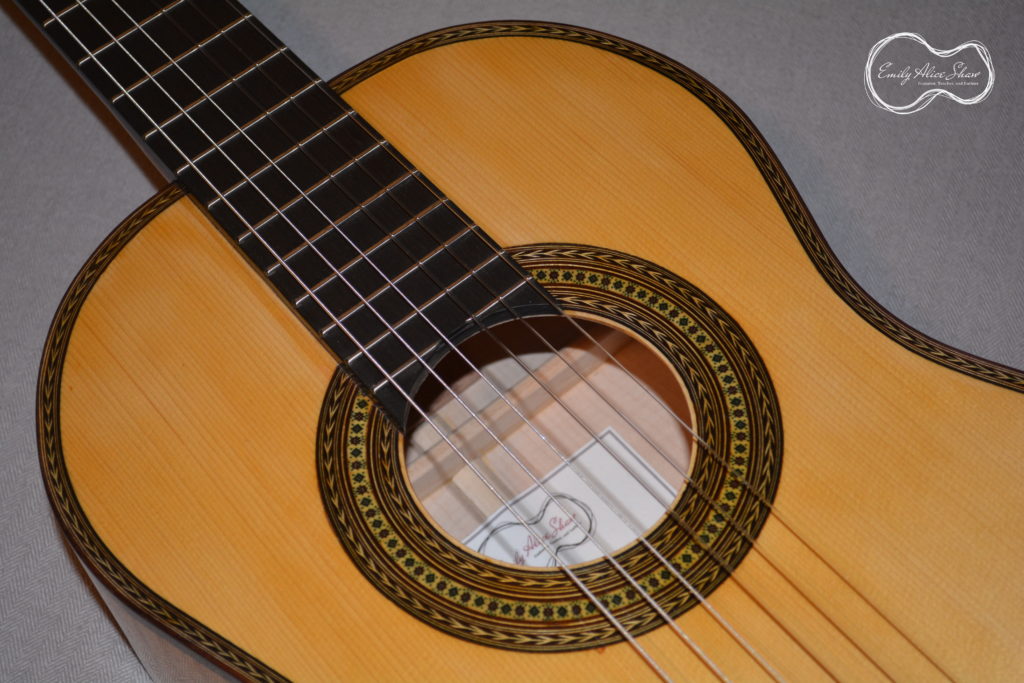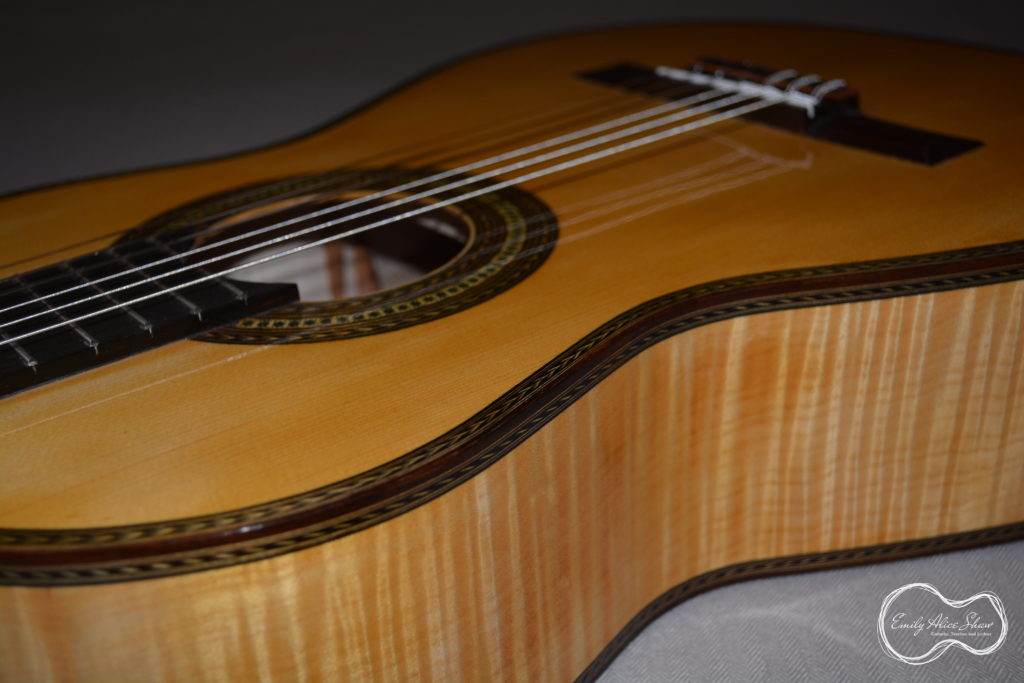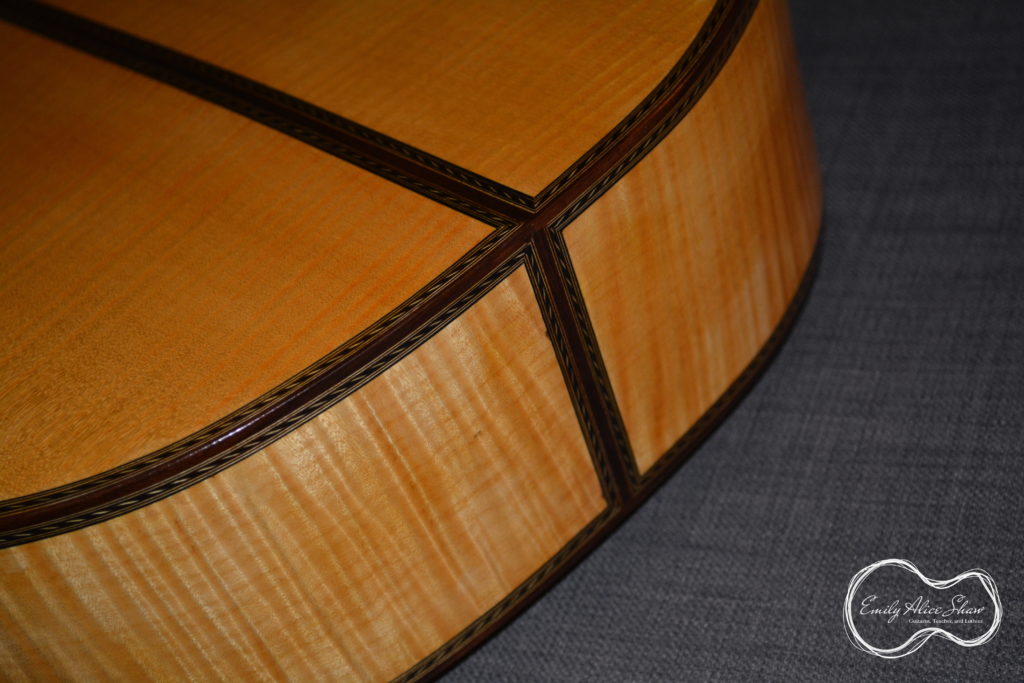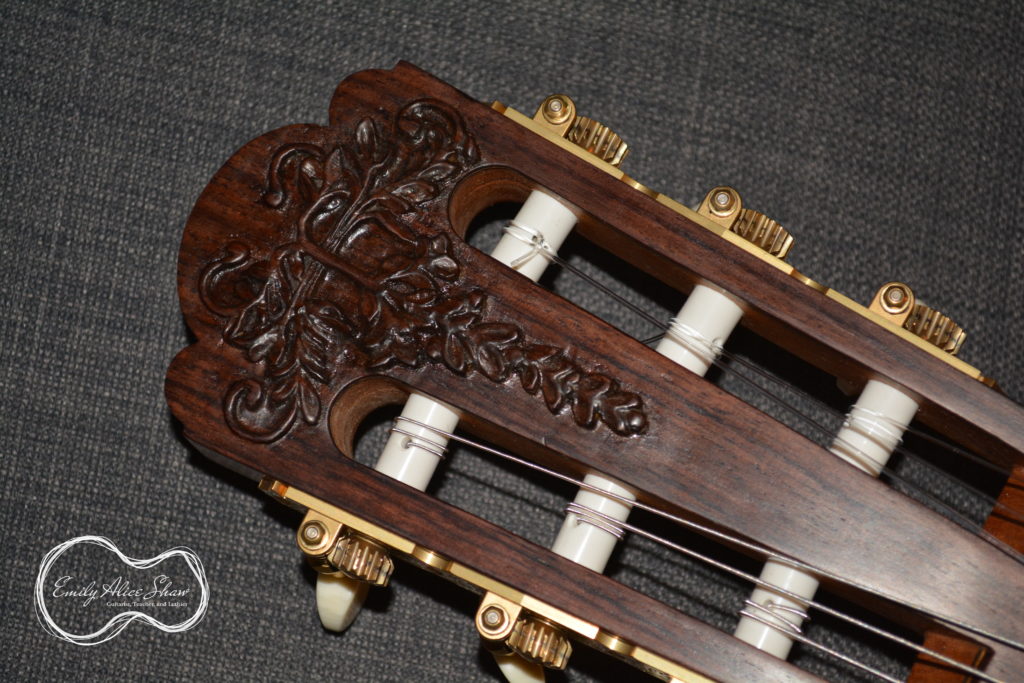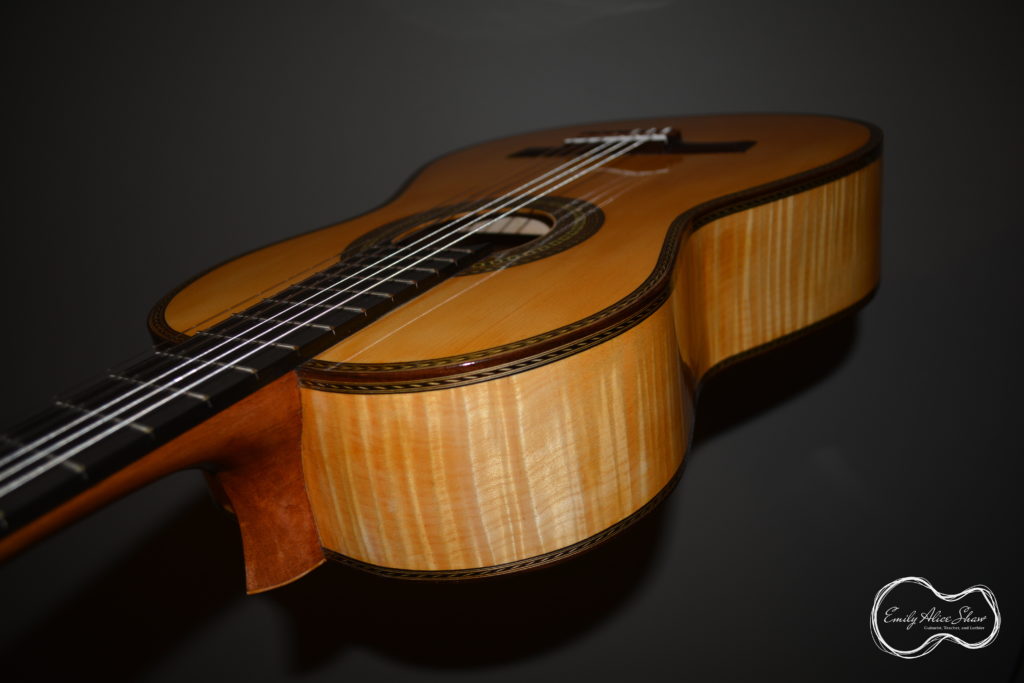 If you are interested in comparing my guitar with the original, you can see a few pictures here.
Next, I'll be tidying up my workshop and pulling out materials for 3 more classical guitars that need to be built in short order. One of those guitars will be for me, so I have to say that I am pretty excited!